How to find the best acting classes for you
How to Find the Best Acting Classes for YOU
At all stages of your acting career, there is room for personal and professional growth. Staying in acting class keeps you sharp; just like a professional athlete consistently trains at the gym, you should be in class.  At 3-2-1- acting classes for children in Los Angeles, as well as 3-2-1- acting classes for teens and young adults in Los Angeles, we always encourage our students to stay in class.  We believe in a variety of training — commercials, cold-reading, audition technique, scene study, improvisation, on-camera, musical theater, and more. It can be difficult for an actor to decide where to study. Always take a studio up on their offer to audit or participate in a free class, because this is the best way to discern what's right for you.  In the meantime, answering these questions about how to find the best acting classes should help you choose wisely!
Can I learn and grow as an actor and person?
While you are auditing a class, ask yourself whether or not you feel like you can learn from a specific instructor. Is the instructor a clear communicator or does their ego outweigh her teaching? Can you learn and grow from this instructor? And most of all, does the instructor care for her students? If a teacher cares, she will invest in your growth.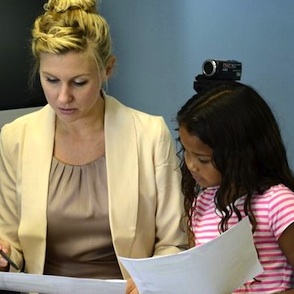 Secondly, connect with others taking the class. Ask them about their experiences at the acting school. Ask them about their growth as an actor. Then, watch their work. Maybe they aren't pros yet, but are they able to make adjustments?  Do you see them improving over the course of the class?
Lastly, for on camera classes, it is really essential for the teacher to play back footage for the class to watch and analyze. Be sure that this is happening. Watching your work week-to-week will allow you to see how you're growing and improving.
Is this a positive learning environment?
The most important characteristic of any classroom is positivity. Why? Because positivity encourages growth!  As actors, we are sensitive human beings — we tend to feel our emotions more than the average person — and our learning environments must feel safe and supportive.
Don't get me wrong, constructive criticism, delivered in a positive and encouraging way, is awesome.  But if students are constantly being torn down, they become discouraged to learn and may even be tempted to walk away from acting!
All teachers should create an environment where students feel free to succeed and fail. People have good and bad days; actors make strong and weak choices. And when you have an "off" day, you want a caring teacher to encourage you to get back on track with strong acting choices.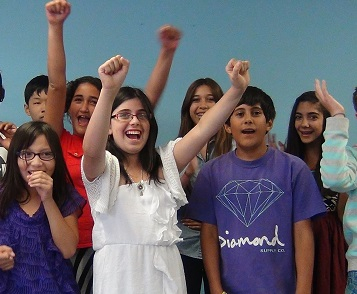 Does this studio have industry connections?
Once an actor has sharpened his skills, it's time to audition and book work. All acting studios should help actors build their industry connections; training an actor in the "biz" side of show biz is just as important as training them in acting!
Meeting with agents, managers, and casting directors provide opportunity for an actor's career to move forward. If you're torn between which studios to join, look at whether or not their actors are working in the industry—it's always a good sign when the studio has helped actors to get work.
Can I build a community and make friends here?
This is an important one.  As an actor, you will be spending many solo hours working on material and prepping for auditions.  Also, big cities can sometimes be lonely places. It's important to make friends and get connected. Is a classroom super cliquey? You can either jump in and become part of the circle or, if you're on the shy side, look for a classroom where the students welcome you wholeheartedly. Classmates can be a great support system for actors.  Actors relate to one another. Make friends! 
Does this studio feel right?
The saying "go with your gut" exists for a reason.  Do you feel at home when you walk into the acting studio?  Do you feel comfortable and confident speaking to all of the employees there? Do you feel welcomed and supported?  It's important to check in with how a place makes you feel.  Listen to your instincts; they are what drive your choices as an actor and can be helpful when you are making choices as a professional.

Related posts: