Should I get an Agent or Manager? The Facts on Both
Happy Pilot Season to you!  It's a new year, and we actors are all thinking about how to set ourselves up to win with the right teams of representatives. If you are thinking should I get an agent or manager? — or both — you are not alone!  Both agents and managers can be extremely helpful at different stages of an actor's career. The most important thing is that you make a choice that is right for you!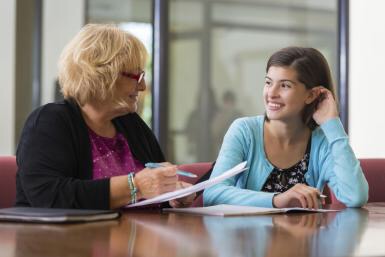 At 3-2-1- Acting School in Los Angeles, we not only teach acting and run a successful agent showcase program, but we also train our child, teen and young adult actors in the business of "the biz."  This includes, of course, learning about agents and managers! Here is some key information on agents vs. managers from our expert teachers:
Agents:
Usually earn 10 percent commission for the roles they procure for actors (sometimes 10 percent for union bookings and 20 percent for non-union).
Have access to the casting breakdown services and submit actors for auditions.
Receive payment from production companies. They take their commission and then cut their actor a check for the remaining amount the actor has earned.
Must be licensed and bonded with the state in which they are operating a business.  Licensed agents are subject to state regulation. Check on your agency here: https://www.dir.ca.gov/databases/dlselr/talag.html
Can handle talent contracts for actors (so can attorneys).
Are normally franchised by SAG-AFTRA, thus utilizing SAG-AFTRA union contracts. Agents may also associate with ATA (Association of Talent Agents) and use a general service agreement contract.
Represent actors in different talent categories: commercial, theatrical (TV/Film), theater (stage), voiceover, print, etc.
Managers:
Typically earn a 15 percent commission of all bookings. That means in addition to paying 10 percent of your acting income to your commercial or theatrical agent, you are also required to pay 15 percent to your manager. So, if you are represented by both an agent and manager, 25 percent of your payment goes to representation.
Focus on figuring out the best trajectory for an actor's career. Working along with agents, managers take a more personalized approach and guide an actor's choices to shape them into marketable commodities.
Are NOT agents, publicists, attorneys, or accountants but can act as a liaison to all of these people. A manager's connections may be extremely beneficial for actors who are having a hard time securing talent agency representation and booking jobs.
May not legally book work or handle contracts for the actors they represent, because they are not licensed by the state to do so (unless a manager is also a licensed agent, which happens more and more often).
Typically don't submit on, or coordinate for, auditions (unless a manager is also a licensed agent, or is given access by an agency to the breakdowns).
May become members of organizations such as the National Conference of Personal Managers or Talent Managers Association. It is not required that managers join such organizations, and some of Hollywood's top talent managers have chosen not to do so. However, managers who choose to be a part of these private organizations have agreed to abide by their code of ethics.
As you are developing your career, having the right manager who is invested in you and your overall trajectory can be invaluable.  But remember: unless a manager is also a licensed agent, a manager does not have access to the breakdowns and cannot manage your bookings.  In this sense, having an agent can be essential.
For actors early in their careers, the line between agents and managers is becoming increasingly blurred. What's most important is that you find the representative (or team of reps) that is right for you. Someone who shares your vision and believes in you even more than you believe in yourself!
We wish you all the best as you navigate the next steps of your acting career!

Related posts: