How to write an acting newsletter: 5 tips
Happy 2016!  What better way to start off the year than to get on top of your acting marketing efforts?  If you've ever wondered how to write an acting newsletter, you've come to the right place. At 3-2-1- acting school in Los Angeles, we love to share these 5 tips on how to write an acting newsletter with our students:
1. Share recent successes.
Don't be modest. Share your wins with the world!  If you've recently wrapped a film, share a link to the trailer.  If your commercial is online, embed it into your newsletter! Include production stills of any recent theatre productions.  Your subscribers want to see you succeed — they want to see that you are a busy, working actor!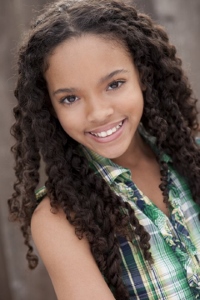 2. Use photos that emphasize YOU.
Photos are the most important component of your newsletter. Most of your recipients will look at all of your photos and headlines; only some of them will read all of the text. Make sure that your photos sell you and allow you to shine! Stay way from huge group photos in which you are one of dozens (remember, most of your audience will be viewing the newsletter on a small mobile device).  Include large, clear photos of YOU. Film stills, recent headshots, and images of you on set or stage are all great options!
3. Write in a way that expresses your personality.
The way in which you write your newsletter is also important. You'll want to express your personality and brand through your words so that your newsletter "sounds" like you when others are reading it. For example, if you are a comedic actor, you can absolutely express playfulness and humor in your newsletter writing.
If writing isn't your thing, consult a marketing copywriter. If you don't know of anyone in this field, you could talk to a pal who is a screenwriter or perhaps an actor who is skilled at writing.  Anyone you know who is good with words!
Also, please be sure to edit your newsletter — or to have someone else look over it before you send it.
4. Share yourself!
Your readers want to feel like they can personally relate to you. Share about personal activities that relate to your acting career — dance classes, volunteer projects, stage combat courses — anything you are doing that is causing you to grow as an artist and person.  These activities show that you are an active, well-rounded individual with many skills and interests.  Service activities are especially great to share, as they demonstrate that you are engaged in your community.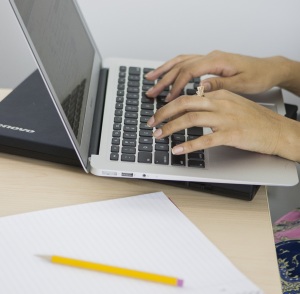 4. Include representation contact information

Be sure to include — very clearly — a way to get in touch with you!  You never know what could come of your newsletter.  It is totally possible for you to get a booking!  Your newsletter could come into someone's inbox right when they are looking for someone like you for a role. So make it super easy for people to get in touch with you.
Enjoy creating your acting newsletter!
As always, enjoy the process of building your career and brand. Now that you've learned more about how to write an acting newsletter, we can't wait to see what you create!

Related posts: