Why saying YES in the audition room is so important (and when to say NO)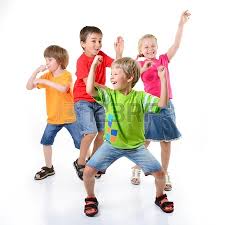 Auditions are fun. They are a chance for you to showcase your talents and to do what you love to do most: to act! Often times, a casting director may catch you by surprise, asking you to improvise or to display a special skill or talent that you did not plan for. Embrace these moments. Sing that song. Dance that dance. Switch roles on the fly. Saying YES in the audition room is one of the most important things you can do to set yourself apart from other actors! Saying YES makes you look like the willing, prepared, flexible and seasoned pro that you are.  At 3-2-1- Acting School in Los Angeles, we always encourage students in our acting classes for kids, teens and young adults to take big risks. To say YES in the audition room. For by saying YES, you demonstrate that:
1. You are fun and easy to work with
Casting directors want to see that you are flexible and easy to work with. If you say yes to improvising a scene in your audition, chances are you will adapt to a last minute change in your script on set. In their eyes, the more adaptive you are in the audition room, the easier you will be to work with for the duration of the show or film shoot!
2. You are willing to take risks
Risk-taking actors are the best types of actors to have on set. A casting director wants to know that you are willing to stretch and push your limits. It is much easier for a director to rein in an actor's big performance than it is to push an actor out of a limited comfort zone. Expand your comfort zone. Make bold choices! Say YES.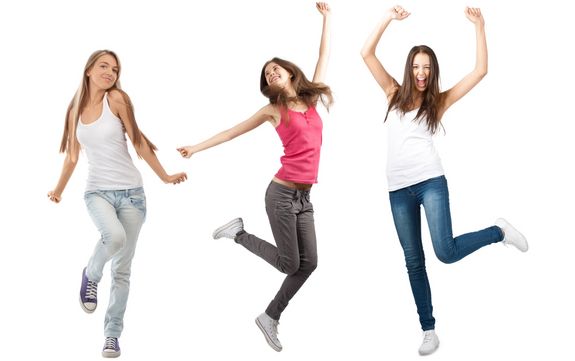 3. You are prepared and professional
By the way, you can actually prepare for these types of "surprise" requests. We believe that every actor who can carry a tune should always have a song or two ready to go. Dance and movement classes are also essential elements of professional acting training. And improvisation is one of the best audition tools, especially in the commercial world! Take some classes. Brush up on your accents. Prepare your materials. When you say YES to that special audition performance request — and you are actually prepared — you will most definitely win fans in the casting room.
When to say NO
We must emphasize that there are definitely some moments in which it is appropriate to say NO in the audition room. Here are 3 scenarios in which we encourage you to gracefully excuse yourself from the audition room:
1. You are asked to use a specific accent that isn't on your resume and was NOT in the initial audition instructions
Do not "wing it" with an obscure accent that you've never, ever done. Chances are you will be nervous and will forget all of your beautiful acting choices. Instead, politely ask if you can prepare the accent for a few days or over the weekend — and then come back in or send a tape.
Then quickly go and get some professional dialect coaching. 🙂
2. You are asked to disrobe
NO. Under no circumstances should you feel it necessary to disrobe in an audition room. The same goes for on set. If you are over the age of 18, this is an ethical and personal issue to discuss with your guardian, manager and/or legal representation.
3. You are asked have an intimate scenario with an actor that you are not comfortable with and weren't prepped for in advance
This includes kissing another actor, etc.  Only do what you are comfortable with.  There will be many more auditions and many more opportunities.  If you feel uneasy, politely decline the request and excuse yourself from the audition. Always be gracious, polite and professional, but, more importantly, always stick to your moral principles.
Be bold!
Largely speaking, taking risks and making bold choices will get you very far in acting and in life. So next time you are given the chance to share your talent in a fresh and exciting way, just say yes!
We wish you all the very best. 🙂

Related posts: