The First Impression: How to Enter the Audition Room
You are preparing for a big audition. How exciting! Of course, you've been sharpening your skills in acting class, and you will rehearse and rehearse until you are confident in your acting choices. But have you thought how you will enter the building?  Your lobby behavior?  And more importantly how you will walk in to the actual audition room?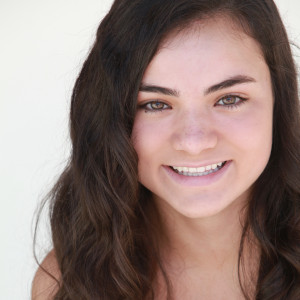 Your first impression on casting starts from the moment you walk into the building. Yes, of course you acting performance is very important, but the way in which you introduce yourself and your overall behavior can be just as important!  Here are some tips from our very own Ms. Mae on how to enter the audition room:
1. Your audition starts in the lobby
Your audition begins from the moment you enter the building.  Be sure to allow yourself plenty of time to park your car — and to sit and go over your audition materials for a moment — so that when you enter the casting office, you are calm, collected and confident.
Be nice to the receptionist! Be polite and gracious to every single person that you encounter. Look for any signs on the wall that indicate where the bathrooms are located and what information you need to provide on the sign in sheet. This will prevent you from asking any unnecessary questions and will allow you to adjust and prepare efficiently.
It's always best to keep your preparations in the lobby as quiet as possible.  Of course, if spoken to, be polite, friendly and gracious, but you want to stay focused and allow those around you to do the same! If you feel the need, go outside to rehearse.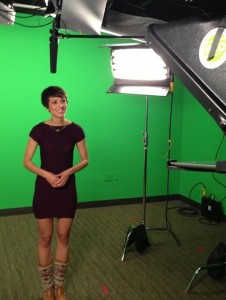 2. Enter the room with confidence

As you enter the room, the most important thing you can remember to do is to be yourself. Remember, you've already been called in! You are already right for the job. The casting director has hand-selected you to audition and wants you to win. More than anything, he or she wants to see who you are as a person — and get the sense that you are friendly, confident and easy to work with (which, of course, you are!).  No need to add any conversation or chit-chat as you enter.
Just walk in tall, with confident body language, introduce yourself (first name and last name), and hand over your headshot and resume. Go immediately to the mark on the floor. If you feel nervous, this is the time to take a deep breath and let it out slowly. Wait for casting director to give you instructions.
3. Slate like a pro
Your audition slate, in which you introduce yourself on camera, before beginning your audition scene, is another chance to show everyone in the room — and everyone who will later watch your audition tape — who you are as a person.  Be sure to slate with confidence, and have fun!
These first steps of the audition — the entrance and the slate — are so very important, especially if you are auditioning for a character who is very different from you.  By being your authentic self when you enter the room, and then shifting into a very specific character, you will actually be giving the casting director a benchmark for your range as an actor!
Exit with confidence

And of course, you'll want to exit with as much confidence as you entered with even if you think that your audition did not go well.  Exit as though you nailed it — every single time you audition. You never know what the casting directors are looking for, and you very well may have impressed them in a way that you are totally unaware of.  And you never know what doors you could be opening with any given audition — for both current and future projects!
Related posts: