4 Tips for Cold Reading Auditions
We get so used to preparing and rehearsing for our auditions that we often don't know what to do with ourselves when we enter a cold reading audition. Some actors get nervous about the uncertain nature of cold reads; others are excited by the freedom of not needing to be off book. We encourage you to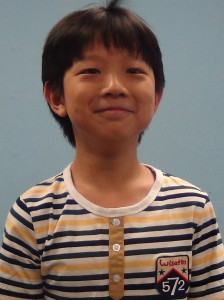 embrace cold reads as an opportunity to make strong choices, to improvise, and to shine. Cold reading auditions are fun! Here are some tips for cold reading auditions from our very own Ms. Mae:
1. Relax
Again, cold reading auditions are good news. You get the opportunity to be totally free of any expectation to be off book — you get to make bold choices, in the moment, and to play. For many actors that I've taught over the years, I've seen some of their very best work shine through during cold reading exercises.
So just relax. The only expectation is that you be present and that you connect with your character, and to your scene partner (or to the reader), to the best of your ability.
2. Make some quick choices
For the majority of cold reading auditions, you will have some time with the script before you enter the room. Read through the scene to get a general idea of the story. Then make some quick decisions: What does your character want? How does s/he feel about the other character(s)? Where are you located?
Having a clear objective, a specific point of view, and a strong sense of the "where" will carry you through your cold reading scene. Focus on what your character wants (the objective) vs. what, exactly, your character is saying (the script). Or in other words:
3. Let the paper support your choices (instead of focusing down on the paper).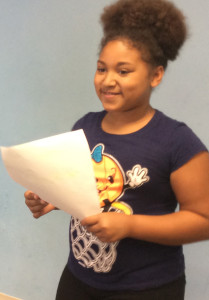 Your primary point of focus should be your scene partner, or the reader. You'll want to connect with your scene partner as much as possible, listening and reacting, all the while keeping your character's objective (rather than any nervousness about unlearned lines) at the forefront of you mind.
When it is your turn to speak, reference your paper, speaking out your lines while keeping your eyes up and on your scene partner as much as possible.
4. Be confident and have fun!
Casting directors don't expect perfection — especially at a cold reading audition. They just want to see who you are and what you bring to the table with little to no preparation. In many ways, casting directors can truly experience your essence as an individual when you do a cold read. You are free to play and to be yourself, as you have no added pressure to match some beautifully rehearsed audition that you did the day before. You get to just live in the moment — and to play! And at the end of the day, that's what acting is all about.
So have fun at your next cold reading audition, and be sure to tell us all about it. We wish you the very best of luck!

Related posts: