How to Help your Child Gain Confidence
Is your son or daughter on the shy side? Are you looking for ways to help your child gain confidence?
Worry not, for your situation is totally normal! Here at 3-2-1- Acting School in Los Angeles, we meet parents every single week who share your concerns. For the past 20 years, Ms. Mae Ross, our owner/director, has used her tried and true methods to help children become confident individuals and develop self-esteem. Here are 4 tips from our expert instructors:
1. Place your child in group settings 
If you are on this website, then you are in the right place.  Placing your child in a group setting — whether it be one of our acting classes, or another social or educational group — is definitely the way to go.
Observe your child. See what he or she enjoys, and encourage those interests around other like-minded children! If your child likes to color, then grab a group of parents and have a rotating arts and crafts party at different homes each week.
Take small steps.  If you choose to enroll you child in an acting class expect a definite increase in confidence in a short amount of time. And watch self-esteem grow!.
2. Enroll your child in an acting or performing arts class
Acting classes are, hands down, one of the best ways to help children gain confidence. In our acting classes at 3-2-1- Acting Studios, students actually perform all of their scenes on camera. They are not only acting in front of the rest of their classmates — and partaking in fun, interactive exercises — but they are also able to watch themselves during our playback sessions.  Students begin to notice things like posture, eye contact and vocal quality.   Over time, through gentle encouragement and increased self-awareness, our students truly do blossom! Some of our shyest students have actually ended up going through our entire acting curriculum, performing in our Agency Showcase and signing with top Hollywood agents.  We've witnessed so many transformations — and have an entire community of students and alumni who claim that their lives were changed drastically for the better through our acting classes.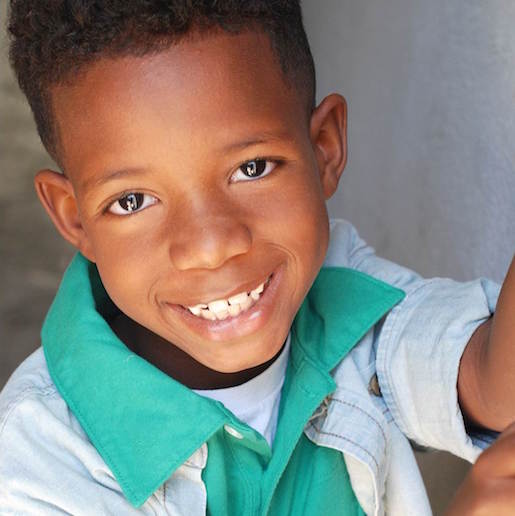 3. Positive reinforcement 
Here at 3-2-1- Acting School, we celebrate every single "win" that a student has, no matter how small. Did Susie maintain eye contact with her partner during her entire scene? Amazing!  Did Billy smile for the first time when he was slating to camera. Fantastic!  Did Matthew project his voice so that we could hear him in the back row? Bravo!
It's not about being perfect. It's about the journey of each student. We meet our students wherever they are.  And we find that this approach actually fosters the fastest growth in each individual.
4. Have patience
Some students take to acting immediately. They will come home, reciting their commercial copy for you, bouncing off the walls, eagerly anticipating their next class. Other students may take a few lessons to warm up.  They may still have fears and doubts through the entire series of classes, showing a slow and steady increase in confidence. But have patience, for you never know when the "tipping point" will occur — when your child is going to light up with joy and experience a drastic shift in self-esteem and confidence.
One of our staff members, who is a professional actor, dancer and dance teacher, likes to tell the story that when she took her first dance class as a child, she hid in the corner and played with the stereo controls, uncomfortable and terrified. Now dance is her greatest passion in life, and she performs at sold out shows in Hollywood and teaches dance to children across the city.
Again, have patience. Tomorrow could be the day that the light bulb goes off, changing the course of your child's life!

Related posts: