6 Ways to Practice Acting at Home
Are you enrolled in an awesome acting class but looking for ways that you can practice acting at home?  Or perhaps you aren't able to attend a class at this time but want to sharpen your acting skills.
At 3-2-1- Acting School in Los Angeles, we encourage our students to hone their acting abilities not only via a good acting class, but also through various exercises and activities that can be done at home.  There is much acting work that you can do on your own!  Here are some tips from our expert acting instructors:
Do Vocal Exercises
Your voice is your instrument.  It's one of the main factors that casting directors consider when they meet you.  Are you connected to your breath and diaphragm?  Is your voice resonating in your facial mask and projecting out into the room? Are you enunciating your words properly?
Stage actors must warm their voices up before every performance; we believe that screen acting is no different. Your voice is also the gateway to your emotional life as a performer.  It is your way of expressing who you are.  We recommend having a routine of voice exercises that you do daily — or as often as possible. This could include: lip trills, sighing, yawning, humming, stretching out your tongue, making siren noises, enunciation exercises, and singing.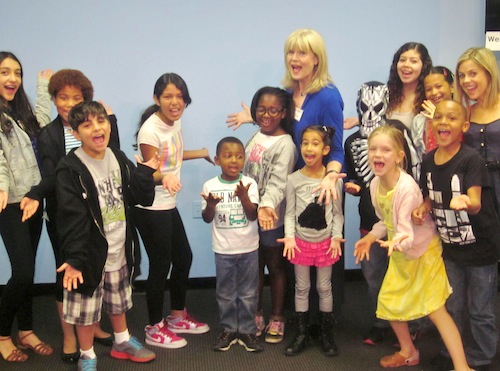 Do Movement Exercises
Your body is also your instrument.  If your muscles and mind are tense, you may be blocking yourself from fully expressing your character.  Each day — and especially on each audition day — you can move your body in a way that brings you joy and relaxation. Some of our students like yoga. Others enjoy dance.  Others have learned body relaxation techniques like the Alexander Technique.
Whatever movement activity you choose to do, be sure that it makes you feel calm, confident, and grounded in your body.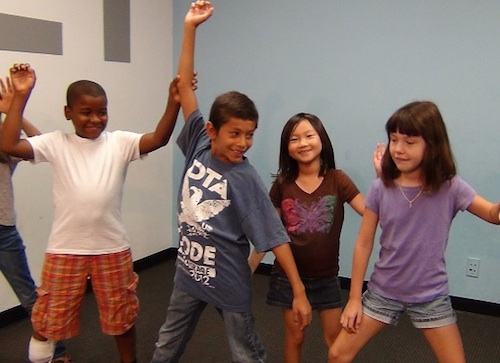 Practice Self-Tapes
Fortunately, we are in a day and age in which actors often have complete control over their auditions!  Self-tapes are becoming an increasingly popular way to cast projects across all media platforms.
If you have a smart phone or a webcam, there is nothing stopping you from grabbing a script and practicing self-tapes on your own.  What lighting looks good? Can you hear your voice?   Which acting moments worked the best?  Does the color of your shirt look nice on camera?  Is your eye line too far off to one side?
By practicing self-tapes on your own, you can answer and resolve all of these questions on your own — so that when your agent requests a self-tape audition for a network TV show, you'll be ready to go!
Read Scripts
There are countless scripts available online on websites like simplyscripts.com.  We also have a full library of scripts for our students at 3-2-1- Acting Studios.
In your free time, read some scripts from your favorite TV shows or films! Familiarize yourself with different forms of storytelling.  Get excited about new genres that you have not explored before.
And impress all of your entertainment industry peers with your broad knowledge of cinema.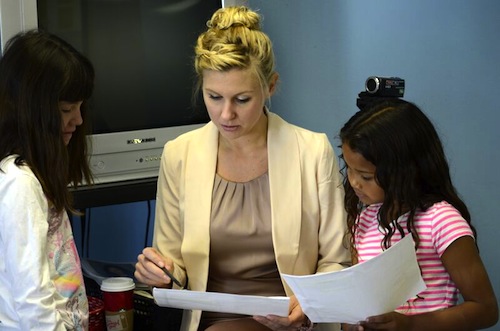 Watch Movies
Of course, one of the best ways to learn about acting is to watch the masters in action!  There are hundreds of movies available online that, if viewed through the eyes of a curious student, will provide great lessons in acting.
We know that there are many popular movies today that feature incredible, young talent, but we also encourage our students to watch some of the classics.
Take an Online Class
Again, with today's technology, there are a diverse range of educational opportunities online! We are pleased to announce that, beginning in the very near future, will be offering an online professional acting course for students who can't make it to our acting school in Los Angeles for regular classes.  Students will be guided through a series of lessons and exercises and will have the opportunity, in each lesson, to upload their own video footage for review by our top-notch instructors.
Watch this space for more information!
And until then…keep practicing!

Related posts: