4 Ways to Prepare for Your First Agent Meeting
You're excited. A top talent agency has called, and you have your very first agent meeting to discuss the possibility of acting representation. What are you going to say? What are you going to wear?
How will you put your best foot forward?
There is much that goes into an agent meeting, in terms of preparation and communication. Here are some tips from our studio owner, Ms. Mae:
Prepare Your Materials
Often, you will be asked to perform a monologue at an agent meeting. Be prepared! Be off book! Practice in front of your mom, your best friend, your neighbor, and your cat. Have the words in your body, and know exactly where you are, what you want, and who your character is speaking to — so that, in the agent's office, you can transport yourself to the imaginary world you have created and deliver a compelling performance.
Oh, and while you're at it, prepare your wardrobe. Wear something that you feel great in! Note that BLUE is the color that gets cast most often.
Practice Confidence
You're talented. So just know that. No need to question your talent! You've already been called in, so now, you get to win the agent over with your professionalism, body language and communication skills.
Lead with a solid handshake. Adults are always impressed when a child has a firm handshake. It never fails! Also start your conversation by giving a genuine compliment! This never fails.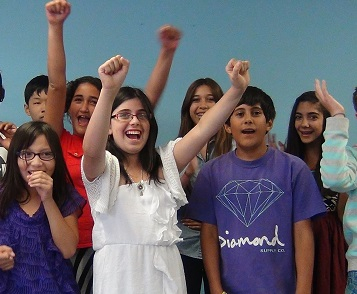 This goes for adults and children alike: practice confident body language. Stand up straight, throw those shoulders back, and smile! You may even want to do some physical warm ups before heading into the office; you can stretch your arms and legs out like a big, standing starfish and practice taking up as much space as possible.
Research shows that body language — more so than spoken language — is what forms a first impression. Research also shows that practicing confident body language can actually cause you to become a more confident person. Try it!
Know Your Brand
Are you funny? Are you silly? Are you dramatic?
What kind of stories are you best at telling? Are you great at selling specific types of products?
Know yourself, and know your brand. Know your strengths, and be able to communicate them effectively. Practice describing your strengths an interests in a mock "interview" style setting before going to your meeting. You should be just as prepared to discuss your talents as you are to present them!
Relax and Have Fun!
Again, you've already gotten the call. They are interested in you. Be calm, and know your worth as an actor. Remember to breathe, and have fun showing off your talent! Enjoy the experience of getting to know each another, too. There are many, many agents out there to choose from, and there is one who is right just for you.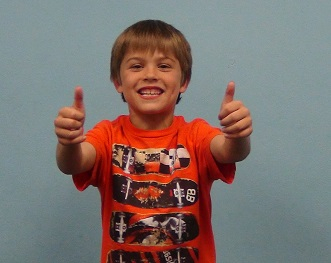 Best of Luck!
At 3-2-1 Acting School in Los Angeles, we not only teach acting technique, but we also arm our students with business and communication skills necessary for navigating "the biz." We connect dozens of students with new agents each quarter via our renowned agent showcase We've had many success stories
We wish you the very best of luck with your agent meeting!

Related posts: