4 Ways to Help Your Child Prepare for the Audition
You've gotten the call. Your child has been called in for an audition!  How exciting.  Perhaps you are new to show business and don't know how to help your child prepare for the audition.  Or maybe you are looking for some new tips and tricks.
Either way, we've got some stellar advice for you from our very own Ms. Mae, who has been preparing children for auditions for over 25 years!  Fear not: You are in good hands.  Here's what she has to say: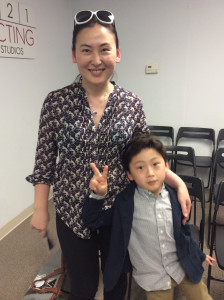 1. Celebrate the invitation!
Well firstly, this is fantastic news.  The fact that your son or daughter was called in to begin with is a HUGE win. This means that the casting directors already see something in your child — they already think that he or she is right for the part!
Too often, we rush into the preparations without celebrating our wins along the way. Celebrate the win! Let your child know that he or she is already succeeding, just by being invited to audition.  This will lift everyone's spirits and make for an even more exciting audition preparation process.
Bring in an acting coach
It is absolutely, 100% a-okay if you don't know the first thing about acting and audition preparation. That's what acting coaches are for!
And even if you are an experienced actor or teacher, it's often best to bring in a neutral third party expert to work with your child — someone that can approach the material from an objective distance.  This also boosts your child's confidence — to have another cheerleader, rooting him or her on before the big day.
Be sure to find someone who comes highly recommended, and check for online ratings. These days, you can find information and reviews on nearly every business and teacher.  Know that a teacher-student relationship is a very personal one and that not every teacher is the best fit for every student. Be sure to speak with your child after the session, and see if you've found a good fit.
More positive reinforcement
Positive reinforcement is perhaps the single most important thing you can give to your child in the days leading up to the audition.  Confidence is everything, and the more supported and uplifted your child feels, the better!  Speaking of, we recommend only working with teachers who have positive, encouraging and motivating approaches to coaching.  This type of mentoring and teaching produces the best results — and the happiest, most confident of children.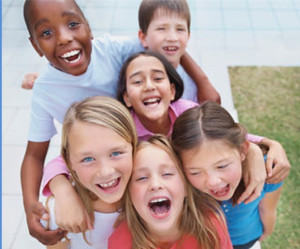 So continue to celebrate every little win.  Did your child memorize all of the lines for the audition? Excellent! Have you noticed a change in your daughter's posture?  Let her know! Is your son speaking with more confidence and clarity than ever?   Be sure to acknowledge this.  Every little bit of positive reinforcement helps to build up your child's confidence.
Prioritize rest and nourishment
This is absolutely crucial.  Tiredness shows on camera.  Hunger distracts actors from, well…everything.  Make sure that your child is very well rested on the night before the audition, and that he or she eats a substantial breakfast, even if claiming not to be hungry (this sometimes happens due to nerves). Pack extra snacks and water to bring with you in case your child ends up waiting a bit before the audition. This can sometimes happen, as casting offices tend to call in kids during a limited window of time after school and before the office closes. You may find a group of families waiting alongside you.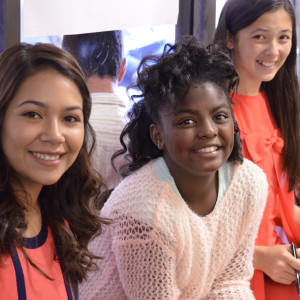 A big congrats to your child for getting such a wonderful opportunity! We wish you the very best of luck as you help your child prepare for the audition.

Related posts: