Four Memorization Tips for Actors: Memorize Your Lines Faster!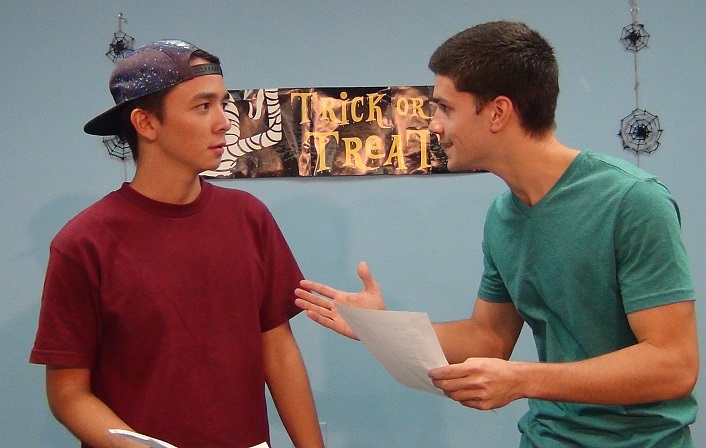 We know how it goes.  You get the call the night before; you have approximately 15 hours before you have to walk into the audition room, and that includes 9 hours of sleep! You're excited; it's a recurring role on an awesome TV show, and you know you are the perfect fit. You know you need to memorize 5 pages of dialogue and deliver a top performance. At 3-2-1- Acting School in Los Angeles, we not only teach on-camera acting classes for kids, teens and young adults…but we also empower our students with helpful memorization tips for those "last minute" challenges. So, here are 4 ways to memorize lines faster!
1. REPETITION
Repetition, repetition, repetition.  Always the way!  The more you say it, the more you'll know it.  For some actors, simple repetition is enough. But most of us need support — in the form of a person, a piece of paper…or a phone app!
2. WORK WITH A PARTNER
Having another actor to rehearse with, if possible, is always the ideal way to prepare for auditions. Even having a family member with no formal acting training to read lines with you will help. You don't need an Oscar-winning performance from your scene partner. In fact, having a rehearsal partner read the lines in a monotone voice can be helpful preparation (we all know that audition readers aren't always trained actors). So invite a friend over, get on your feet, get that script in your hand, and rehearse!
3. USE A LINE-LEARNING APP
No time to rehearse with a friend or family member? Line learning apps are becoming increasingly popular, especially among teen and young adult actors who need to prepare for auditions.  One that we've found to be useful is Rehearsal the App. Users can upload their scripts to the phone app straight from their email inboxes, highlight their lines, record their scene partner's lines, and memorize!  Super useful and efficient.  The app also has functionality to record voice-over auditions that you can send directly to your agent or manager.
4. WRITE 'EM DOWN
The oldest trick in the book: Hand write your lines on a piece of paper. And then do it again. And again. And be sure to write out not only your lines but all of the characters' lines.  This sounds tedious, yes, but it works!
DO WHAT WORKS FOR YOU
We all have different learning styles. Some of us are visual. Others learn best by hearing. Many of us by doing. And some of us are tactile and respond well to writing things down.
Try all of the techniques above! Figure out what works for you, and run with it!

Related posts: