Free Acting Classes? Cheap Headshots? How to Be an Actor with little or no Acting Budget
Is your passion for acting vast yet your current acting budget is limited?  Yes, you can still grow as an actor, train, audition for work and pursue your acting career during acting budget lows.  Here's how:
There are many ways to cultivate your acting skills and advance your career without spending money or that cost very little.  What's the best part?  All 6 of these tips can continue helping your acting career even after your finances improve!
READ! 
Plays, directors' notes, industry biographies, books on acting technique.  So many successful acting mentors have gone to great effort to record their thoughts and advice on acting and audition techniques, the entertainment industry, working with other actors, performing for camera…  You probably have a library nearby.  Use it!  You'll find not only a wealth of useful information, you'll get to know yourself as an actor.
SURF! 
The web, of course.  There are acting websites, actor websites, script websites, and of course thousands of free-to-watch videos by actors, acting teachers, directors, producers, screenwriters, even video acting lessons, like you'll find here from 3-2-1- Acting school in Los Angeles for kids and teens.  Learn audition techniques, industry advice, how to find your character and even break down scenes.  Keep a list of the best websites your find for free acting help and for fee services, too.  Then when you have more of a budget, you'll know what to invest in and who to buy from!
NETWORK! 
Get together with other actors in your area. Look for community clubs, theaters, acting-based activities.  Share what you've found in your reading and surfing, and learn what advice and services they've found.  Form an improvisation or cold reading group to help create opportunities to practice and train.  You'll discover acting opportunities in your area and perhaps even affordable classes for when your acting budget allows for them!
GET HEADSHOTS!
There is a wealth of information online about what makes for good headshots and how to select a photographer.  Every photographer needs a portfolio of work, and some will shoot for free just to build or refresh their portfolio.  You can consider new photographers or even ask an established headshot photographer to shoot you for free (perhaps you have a completely unique look!), or at a deep discount.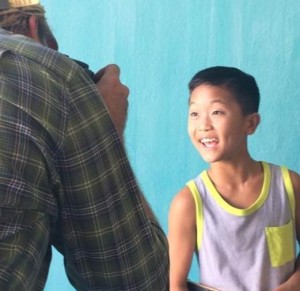 Whatever your age, always involve your parents or another trusted adult in this process and have one present throughout your actual shoot.
In a pinch, digital cameras and smart phones make it possible to shoot your own headshot.  If you've done your research, you (alone or with a friend) can get a good alternative to a professional headshot.  Many auditions only want a digital headshot or self-taped video submission at the start, so your print costs will be minimal.  Also, talking to photographers and learning good headshots need will inform your choices when your acting budget can afford a professional shoot!
INTERN or ASSIST! 
There may be internship or assistant opportunities for actors in casting offices, directors, theater companies or acting coaches near you.  If you're networking with other actors and getting to know your area, you'll be in good shape to know where to begin.  Interning is one of the best educations "the industry" offers.  You may be able to assist a local acting coach in exchange for acting classes for teens or for reduced tuition.
Some acting schools will trade their acting classes for needed services, like marketing or accounting help.  If there's an acting coach or acting school near you, find out if you (or your family or friends) have something they need.  Bartering may get you the acting training you want.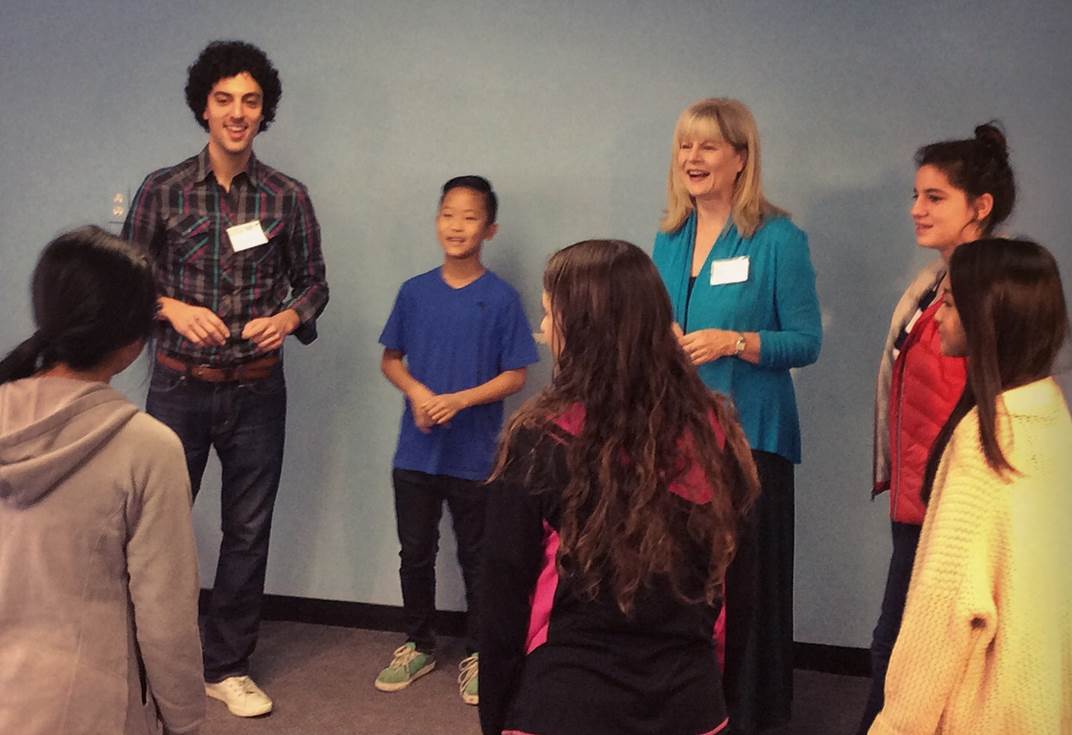 SELF-SUBMIT! 
Look for local casting opportunities you can submit yourself to for free or minimal cost.  Film schools are always looking for talent willing to work for "copy," which means a copy of the final film and sometimes of the actor's best takes.  Even many high schools have TV, video or film production programs now, so check the schools in your area.  Student films can be a great experience for actors, and those associated with major universities such as USC, UCLA, AFI, NYU, Florida and Chicago can very be close seconds to "real" industry productions. Keep in touch with the filmmakers afterward to make sure you do get your "copy" when it's ready and to keep expanding your acting network.
Whatever your age, location or budget, if you have a passion for acting there are things you can do right now, today, to advance your training and pursue your career!

Related posts: