5 Cold Reading Audition Tips–plus Acting VIDEO!
Child actors Julia and Victoria rocked this TV Commercial spot (acting video recorded at 3-2-1 Acting school in Los Angeles)! They've learned a number of audition skills to bring energy and personality to their performance!  Take a look, and find 5 Great Cold Reading Audition Tips below you can use in your auditions today!
Cold Reading Audition Tip #1: Take Your Time
With everything. You'll usually have a little time to look over a cold reading script, and you can ask for a few minutes to prepare. Once you get started, TAKE YOUR TIME. Let the material, and you, breathe.
Cold Reading Audition Tip #2: Moments Over Words
Casting Directors have plenty of copies of the script. What they want to see is what YOU bring to it, your unique, strong choices, and the moments you bring to life. For cold readings especially, what casting is looking for is what makes you YOU!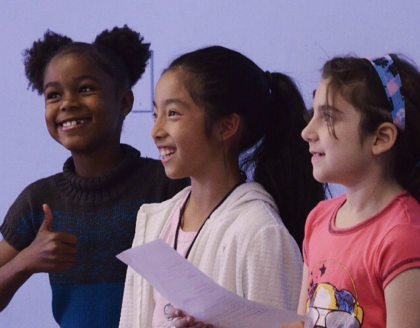 Cold Reading Audition Tip #3: Engage with Others
You want to stick to the script, yet Casting Directors want to see your eyes! As much as possible, keep your eyes off the page and in the moment. If your scene partner or Reader has lines, listen, react, and let Casting see you make strong choices.
Cold Reading Audition Tip #4: Roll With It
Given a chance, lightening can strike in any live performance. Lost in the script? Blank on the lines? Script caught fire and burned to ashes? Trust your gut, your training, what you do remember about the character, setting and scenario, and then roll with it. You, and the Casting Director, may be pleasantly surprised by what you do.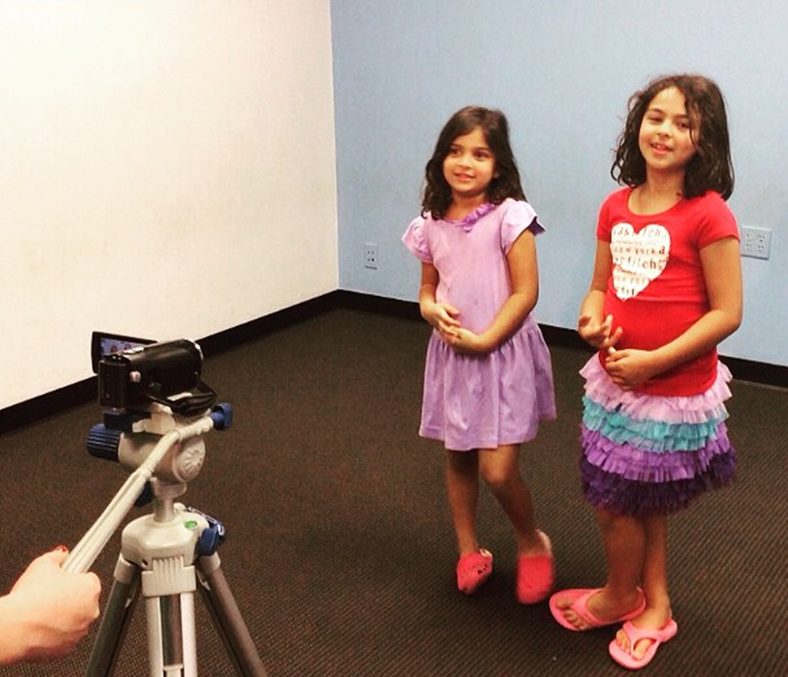 Cold Reading Audition Tip #5: Practice
Every skill improves with practice. Get comfortable with cold reading by practicing regularly, preferably in an interactive setting like acting classes for kids or an acting school for teens, especially one that records your performances.  Watching your video playback gives you a chance to see your progress and give you an idea of what Casting Directors see and want to see.
Fantastic job, Julia and Victoria!

Video Transcription
Julia: Hi, I'm Julia Histick and nine years old.
Victoria: Hello, I'm Victoria Ashmoth and I'm eleven years old.
Both: Girls, are you ready to rock?
Victoria: Target has a new jamming collection to help you shake things up.
Julia: Hats, charms, and even bracelets.
Victoria: And the cutest tops and skirts. Get the newest fashion look, grab the mic, and get ready to rock your world.
Both: At Target.
Related posts: