How to Get A Good Headshot, Part 2: Know Your Type(s)
The process of how to get a good headshot begins before your photo shoot with selecting your photographer (see Part 1), and planning for the content of your shoot.  In this video lesson, learn how to make sure your photo shoot gives you multiple pictures that will be most successful in getting you into auditions for roles you can reliably play.  Increase your chances of being cast by knowing your acting type and get the results you want.

You've already looked at Part 1: Choosing a Photographer, so you've chosen your photographer, are confident in that photographer's technical skills, style, and that the shoot is going to be a comfortable working environment for you.  Now you're preparing for the content of the shoot itself to make sure you walk away with a range of "types" or "attitudes" that will help you keep getting your toe firmly in that Industry door.
I know, you want to say, "but I can play anything!  Just hire me!"  It's great to have that confidence and willingness!  Approach every audition and role with that attitude.  To get that role, you first have to get the attention of casting, and that often begins with the headshot you submit.
So if you're just starting out, what do you do?  Adjectives are a great place to being to nail down your most reliable types.  Make a list for yourself, ask your friends.  Your family may know you too well to give you the most helpful response, because they see your insides and outsides.  This is a question about your outsides, about how you can and will be perceived by complete strangers, your audience.   If you're very successful, we're talking about millions of strangers, nationwide.   For more on acting types, you can check out this article and download the handy get-started guide to figuring out yours here.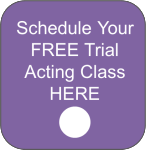 For your headshot photo shoot, you of course want one or more terrific every-day-you shots that you can use as your standard go-to headshot.  That headshot looks exactly like you, a you who happens to look great.  A photo snapped at just the right angle with lovely lighting that makes you seem more than 2-dimensional.  A frozen moment in time with a look on your face and in your eyes that makes you POP! right off the photo paper and into a casting director's imagination.  That's goal one.
Goal two is to get photos of your types with the same brilliant quality, technique and accuracy.  Remember, these pictures are your ambassadors.  You will send them out into the world to represent you, to be, in many ways, the first impression you get to make on casting.  Before your photo shoot or at the start, discuss the "types" you want to capture with your trusted photographer.  Good headshot photographers expect to document a degree of range within the shoot, so make sure you both understand what you're hoping to leave with in terms of looks and attitudes.
Some attitudes will age you up, or make you look older than you are.  Some will age you down, or make you seem younger.  Among your "types," make sure your photographer is aware of the age range you want in your photos – a terrific shot that ages you up beyond the range you can reliably play is not as useful to you as a headshot or portfolio shot.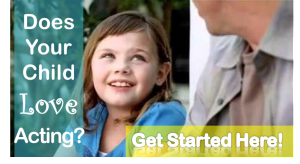 Because print, commercials, television and film are incredibly visual media, and casting directors (and the audiences they are trying to entertain) make decisions on a combination of skill, talent and look.  No matter how talented you are at playing a vicious villain, if you submit your best fuzzy-bunny soft-smile headshot for that villain role, it makes the casting director work extra hard to picture your villain potential.  The same is true for a moody-broody look or a helpless and desperate look for the bouncy comic relief role.
You know you can play a range of attitudes, points of view, and "types."  You want to make sure your best , most vivid, or strongest are documented in the course of your photo shoot.  After all, you're already there, you already look like the best version of your every-day-self.  Make the most of it!
And in this digital age, submitting material has never been easier, or more cost-effective!  Gone are the days when the only way to get your headshot to casting was to hand an 8×10 photo (printing cost) to someone in person, or mail it (postage cost) or send it by rush delivery or messenger ($$$).  Whether you have credits and are already on IMDB.com (International Movie Database) or you're creating a profile on one of the many casting websites, it's never been easier to get yourself out there.

Acting in the digital age means you can give casting easy access to multiple visual versions of your uniqueness.  When you submit for acting roles (self-submitting or if you have a manager or agent), you'll often do so digitally, sometimes even recording videos, pre-auditions to land the whopper audition.  You'll still want some prints handy.  If someone asks for a headshot, you always want to say, "YES!" and produce one.  It could mean a job!  When someone asks, "do you have more," you also want to be able to answer, "yes," and that's where these looks come in.
When you submit for any given role, you'll submit the headshot that speaks the most to that role and its tone.  When casting asks to see more of you, you'll have more to show.  And when they ask you in the audition to perform within that range you've shown them, there is your chance to convince them those pictures were only the tip of your talent iceberg.

Video Transcription
Hi there and welcome to Top Hollywood Acting Coach dot com.  Today we are talking about how to get a good headshot.
[Title Card:  How to Get a Good Headshot: Part 2 – Know your Type(s)]
You want to know your type.  
What is your acting type?  Are you the cheerleader?  But can you also play the mean girl?  Are you the All American Hero?  Are you the villain?  Are you the victim?  The crying child? 
Whatever roles you know you can play, that's what wants to be reflected in your headshots.  If you don't know your types, ask your agent, your acting coaches, or your friends.
Now remember you do have that generic shot that's that every-day-you.  But you're also going to add to your photo shoot these extra looks, these extra acting roles that you could play so that a casting director can easily see it and say, "oh my gosh this person can really play a doctor," "this person can play the victim," "this person can play the happy student who just won an award." 
And they (casting directors) like that very much.  So those are the kinds of attitudes that you want to bring to the camera.  So practice at home, and bring your good acting skills and you're A-game.  And you'll have a great shoot.
Related posts: