How Actors Use Geography and Imagery to Create Space
For actors, geography is more than maps or atlases.  An actor's geography defines the space of a scene–indoor or out, open or cramped.  The action might take place in a hospital, a submarine, or even on the moon, but the audition won't likely be.  The shoot itself might be in front of a green-screen with every thing but the actor painted in later.  In this video acting lesson, Ms. Mae Ross discusses how actors use geography and imagery to create the reality of a space and boost their performances.  Using geography and imagery well lands callbacks and books jobs.
Hi there!  I'm Ms. Mae Ross from 3-2-1- Acting Studios here in Los Angeles, and you will also see us on our teaching site, which is www.TopHollywoodActingCoach.com.  Welcome!
Our lesson today has to do with Geography for the Actor.  Where is the actor?  What location are they at?  And remember, when you're at an audition, actors, you're not going to audition at the fast food restaurant.  You're not going to audition in the park for maybe a romantic scene or a scene where you're playing on the slides.  So you want to have those images in your mind.  Pick pictures in your mind about that.  And we call it "geography" and "imagery," so that the audience pretty much knows where you're at.  And it will make it real for you, too.
So, we have some scenes here that we're going to show you next that will show you what we mean.
CLICK HERE for your FREE PDF of this SCENE
[SCENE – Actors enter…]
1:  It isn't so dark out here.
2:  Wow…  This is a REAL graveyard…
3:  (shakey voice)  I've never been to a real graveyard before…  (makes frightened sounds)
1:  Stop making that sound.  Don't you know on Halloween that the dead can hear you?
2:  Why are we here again?
1:  To pick up the buried treasure.
3:  I don't need money.  I can get it from Mom or Dad.
(off-screen sound.  2 & 3 jump and cling to each other)
2&3:  What was that?!
1:  Stop being such scare-dee cats!
2&3:  Okay…okay…
(off-screen scream)
1:  Oh my God.  It's a GHOST!  Run!
(all exit)
[END SCENE]
Welcome back.  So, as you see, they were in a graveyard.  So, the body language said so, and it's really important again to have those strong images.  Just click that picture in your mind, and you'll be fine.  And make it easy for yourself.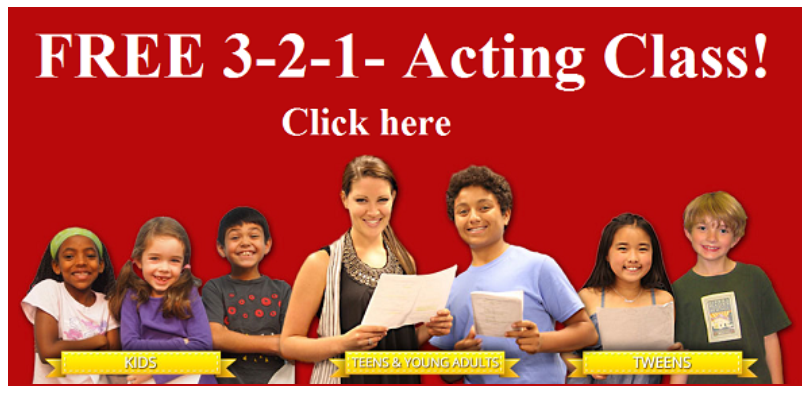 Related posts: