The Casting Process for Actors, Part 1: Video Acting Lesson
Being cast in any role is a sort of coup for an actor.  Much of the casting process for actors is beyond our control.  A six foot teen cannot become six year-old triplets without a lot of CGI help.  This video acting lesson is the first in a series by actress and professional acting coach Ms Mae Ross discussing the casting process from the actor's perspective.
Hi there.  I'm Ms. Mae Ross from 3-2-1- Acting Studios in Los Angeles.  And today we're starting the series of the casting process.
And really how to help the actor get through, get around, hop over, whatever, those nerves.  Because we do get nervous.  And we get excited, because we get to go do what we love to do, which is to act. 
So when the nerves come into play, I recommend that you give yourself a pep talk.  And the pep talk is:  you were invited to the audition.  So you're right for the part.  You're already right for the part.  So that's something you want to tell yourself. 
Two, you want to have fun.  You want to have fun and enjoy yourself.  That way, if you have fun, even if it's a dramatic scene, in between the lines they're watching everything you're doing.  So that you need to be looking like you enjoy what you're doing.  That will relax you, too. 
And number three, keep breathing!  The breathing will help you relax and help those nerves. 
Come back, we've got more tips coming.  Thanks for stopping by.
A big part of keeping your confidence up as an actor is focusing on those elements of landing a role that are very much within your control and that really can make all the difference when it comes to getting the part.  First and foremost, be prepared.  Train with experienced professional coaches.  Practice audition techniques and preform with your peers in acting classes, developing solid skills and good habits.  Keep your resume current, maintain your health and appearance, and invest in on-going training and effective headshots.  And take advantage of great tips and advice from experience professionals like Ms. Mae Ross.
A big part of the casting process for actors is managing your own expectations and feelings.  Auditions are exciting, getting a chance to do what you love is a great feeling, and worrying about the outcome of anything can get in the way of your concentration.  In many ways, "getting into it" as an actor means forgetting ourselves or losing ourselves to the moment; when actors perform the most rehearsed gesture or line, we want it to seem spontaneous and genuine.
Whether you're nervous or confident, for on-camera actors especially, the lens can catch and record the smallest, nuanced expression.  That means whatever's going on inside us—nerves, distraction, worry, excitement—can become quite apparent to outside eyes.  If our insides are in conflict with what we mean to be doing, the camera will catch that, too, and the people watching who make the casting decisions will see it.
For years, Ms. Mae has infused her acting classes for kids in Los Angeles with the wealth of her experiences as a successful actress and professional acting coach.  In her acting school for kids and her signature Showcase program, Mae has directly helped thousands of children and families navigate the entertainment industry.  Check back for more from Ms. Mae on the casting process, and continue pursuing your goals and reaching for your dreams.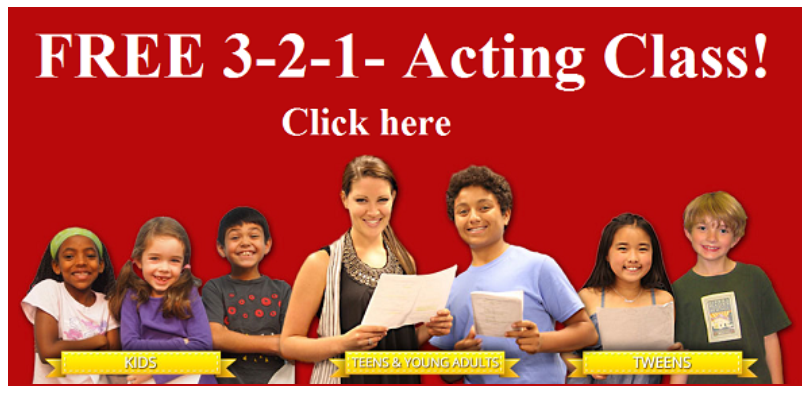 Related posts: