What is a Web Series? More Popular than Ever!
With the growing popularity of youtube, amazon, netflix and more internet-hosting video sites, you have most likely heard of the term "web series." A web series is just like a television show, only the show ("webisode") plays on the world wide web and not on your TV set.  You may be watching a web series and don't even know it.
One distinct difference between a  webisode and a TV episode  is the length. A typical television show is 30 to 60 minutes long while the webisode  is only 5-15 minutes. So the advantage with a web series is that you do not have to wait until next week to learn who kissed who. Simply click to the next webisode and find out!
This new form of entertainment has created a myriad of opportunities for actors, writers, independent producers, directors and all other industry professionals who want to feature their creative work at much a lower cost than mainstream large budget productions. This means almost anyone with a great idea can start their own web show. You can even start your own web series on your Youtube channel. How cool is this?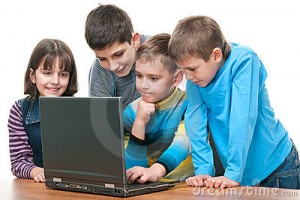 Some of the most popular web series are found on www.funnyordie.com , www.collegehumor.com and www.screen.yahoo.com and http://www.webserieschannel.com/ Many famous actors have created and are starring in web series including Ben Stiller, Will Ferrell, Ryan Gosling and Miley Cyrus. One very funny web series is a spoof on the TV show The Bachelorette called Burning Love which follows fireman Mark Orlando (Ken Marino) as he searches for the perfect woman. The scripted comedy series features an impressive line up of comedic actors from film and television including Ken Marino, Malin Akerman, Kristen Bell, Michael Ian Black, Michael Cera, Adam Scott and more.
By being viewed online and across the entire world, a web series has the potential to become extremely popular or "go viral," and the chance to be "picked up," or contracted for distribution, by major TV and Film companies. Many web series have been offered their own television shows.
Do some research and find a web series that inspires you as an actor. Or find out how to get involved with one. Web series are a great way to experience working on set with a director, producer, lights, camera etc. and to  share your talent with the world. A web series can move your acting career forward by providing footage for your Actor's Demo Reel too!

Related posts: