Get Competitive with Pitch Videos
FAQ: I have been self-submitting my child for the last couple months. There are roles that she is PERFECT for, but casting is not having her in for auditions. What can I do to get her into these auditions?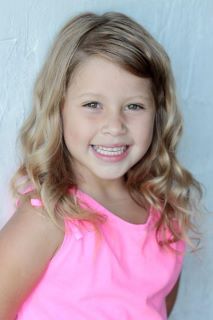 From children, to teens, to young adults, there are roles you or your agent see that SCREAM your name. It's as if they wrote this role for you, and you know that if you got this audition, you would blow their minds. So what can you do to score the audition?
If you are one of my showcase students, you know that your training is solid and your headshots are top of the line—that's why you booked a top talent agent—and you have one extra tool that a lot of actors starting out don't have: pitch videos.
A pitch video is a 30 to 60 second clip or arrangement of clips (a mini reel) that shows casting you can knock a specific role out of the park! In our Showcase Program, each student is given a commercial and a monologue that fits their type to a tee.
At the end of the program, we record each of these spots separately, and the showcase student takes the footage home on a jump drive. The parents and students can then upload their videos to LA Casting and Actors Access to help their agents or help themselves when self submitting for roles.
These pitch videos show casting that you've got what it takes! They make you extremely competitive. On Actors Access, all submissions with video attachments move to the top of the casting director's screen. So you know you'll be seen. Plus, the casting director will also know that you are indeed perfect for this spot.
Your pitch videos don't have to stop here though. Find 3-5 characters that you either book often or would definitely book. You can brainstorm these characters with your agent. Then select 1-3 scenes or commercials from class for each of these characters and shoot your spots! Each completed character should be one video, ranging from 1-3 clips with a max of 60 seconds. Only put your BEST footage in these videos. Make sure the lighting and audio is solid.
As you secure more work, you can put footage from your commercials, television appearances, and films into these videos. As you keep moving forward, you'll have professional credits and a professional reel! And it all started with you knowing that you were PERFECT for a role.
—
If you or your child would like to develop their talent, showcase, and make high quality pitch videos, come in to your first free trial class where we get you started on the path to success! 3-2-1- Acting Studios is located north of Los Angeles and is the premier acting studio for kids, teens, and young adults.
Related posts: