What are actors sides?
When you book an audition, you may hear a lot about "sides."  Are there sides?  Where are the sides?   Did you get your sides?  What are actors sides?
Sides are a portion of a script.  The term "sides" has been in the entertainment industry term dating back to Shakespeare's time.  Rather than give the entire script to every actor in a play, actors got only the lines and cues for their specific roles.  The practice saved on paper, and the limited number of complete scripts prevented rival theater companies from stealing each others' scripts.
Nowadays, "sides" mean the part of a script provided to actors for use in an audition.  Typically sides are available in advance of the audition.  How much in advance depends on the project.  Just as Shakespeare and his competitors guarded their full scripts, today commercial, film and television productions still use sides for auditions to reduce costs and prevent scripts from being leaked to the internet, or ruined by spoilers, or stolen outright.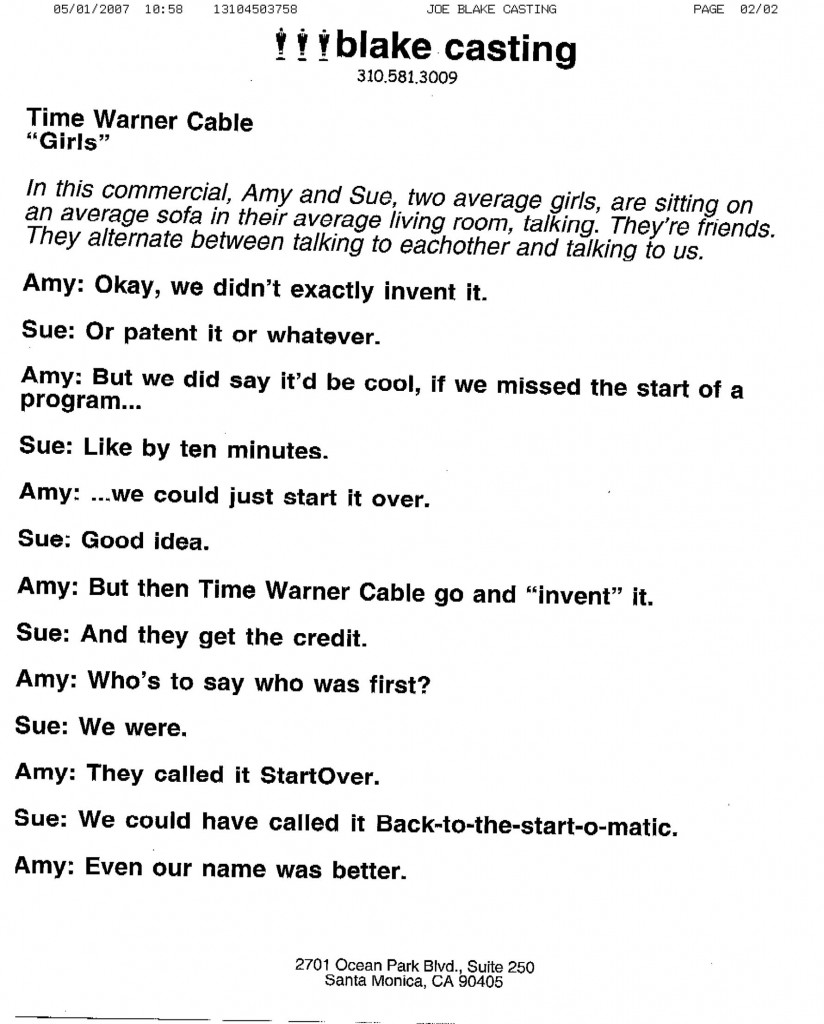 Not getting any sides until you walk into the audition room means you're in for a "cold reading."  Cold reading auditions are rare.  Sometimes you'll prepare and audition for one role, then get asked to do different material cold because you're being considered for a different role, and sometimes the casting director will just want to see your method and reactions in the moment.  Union agreements require sides be provided a day in advance of an audition.
Sides are usually sent by the casting office directly to actors (or via their representation), and non-union productions often model their practices on union standards.  If you're not asked to return the sides as you exit your audition, even if you don't book the job, consider keeping your copy of the sides at home to work with.  And keep working with them.  Students at 3-2-1- Acting School for kids in Los Angeles work with real sides from produced commercials, scripted television shows, and feature films every week to keep their skills sharp and get familiar with the many formats and content of real, professional shooting  scripts.
In our acting classes for kids, teens and young adults in Los Angeles, we also practice both cold-reading and advanced preparation audition techniques.  Yes, that does mean sometimes our students have homework, taking home sides or pulling them from e-mail.  Whether you're auditioning for the role or performing the role, practice is essential, and practicing acting essentials pays off.
If you'd like to try this out, or if you or your child is interested the entertainment industry, try a free introductory acting class at  3-2-1 Acting Studios.  Come see why so many of our students are booking jobs and working in the industry!
Thanks for stopping by!
Your top Hollywood acting coach for kids, teens, and young adults,
Ms. Mae Ross
Related posts: