What to do Before Commercial Auditions–Encourage yourself!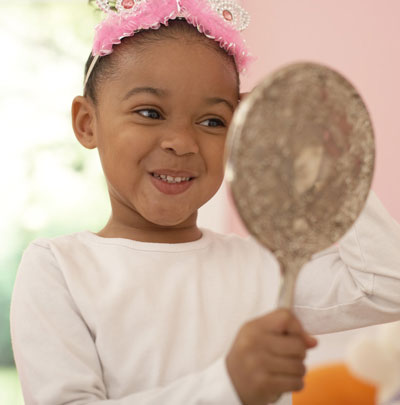 Before every commercial audition, look in a mirror and remind yourself how great you are! Repeat the following: "I look good. I feel good. I am good!" Not just good but great! Give yourself a good prep talk before you go into the lobby. Your goal is to give the best audition you can. Focus on how fun it is, and how you have an opportunity to do what you love—act!
There will be a lot of auditions, so to anticipate getting the job each time will cause too much disappointment and rejection. Know that you have done your best. Give a great reading, go home, and let go of it. If it's meant to be yours, it will be. Know that the right job is there for you.
I tell students at my acting school in Los Angeles for kids, teens and young adults that you are already right for the part. You have been invited! So show up, smile and be your authentic self. Do not try to be what you think they want. This will always get you confused and your performance will suffer. Remember they hire the essence of YOU particularly in TV commercials because they see YOU advertising their product. They see YOU in the role. So never try to be somebody you're not.
Selection is done by a committee of people. The clients, along with the director, are the decision makers. Because there are so many people involved and casting the actors is definitely a democratic process, you can't possibly second guess what they all want to see. Again, just do your best.
Keep in mind: You are in control of what the camera sees, so show your most positive, secure self. Your choices make you different from anybody else, so be sure to let your personality shine through and at all times be yourself! Commercial choices are more like stage than film. So don't pull back or make real subtle choices. Use broad, rich, full choices and commit to them! Get the editor, judge, and timekeeper out of your head, focus, and go for it!
I tell my students, "It is better to come in BIG! And let the Director decide if he wants you to do the script differently. The operative word here is to have fun. If you are having fun, the decision makers are having fun too, and who doesn't like to have fun? Get it?…Good.

Related posts: