What does to "Book Out" Mean?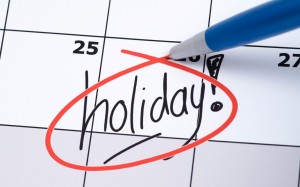 When you "book out," you are essentially telling your talent representation that you are unavailable to work (whether auditions, callbacks or bookings) on certain days.  If  your agent knows the callback dates on a certain commercial spot on a day that you have booked out, then your agent will not submit your child for the job.
Booking out is used for planned events in your life, like a really big vacation you are taking with your family, a wedding, and essentially any travel out of town, etc.  Sometimes you will need to "book out" because you are working on a film, in a movie or on stage– and that's best reason to book out!
However, you will need to keep track of your own schedule or your child's schedule. When your child actor goes to audition for a commercial, you would want to sign in, review your sides and any details about when the callbacks (and, if possible, the shooting dates) will be.  If that information is not posted in the audition room, feel free to ask a casting assistant who is running the audition session– do not ask the casting director in the room.  If you or your child actor is booked out for any of the dates, they are obviously not eligible to do the commercial. Or you will need to rearrange your schedule if you can be flexible.
It would be best to plan your family vacations around times when there will be a lot of job opportunities. For example, if you or your child actor is seriously considering any roles for new TV shows, you shouldn't schedule any vacations during Pilot season. The same goes with auditions for commercial holiday spots. Because family vacations are so important and fun, they shouldn't be entirely forgotten either! You just need to plan well and get your book out dates to your agent as soon as you can.


Related posts: