Parents Can Help their Child Actors get a Callback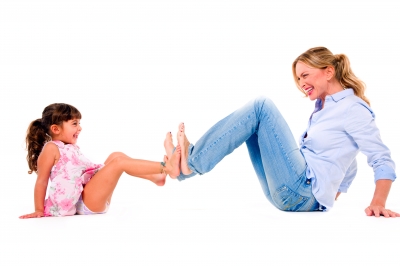 Thousands of actors are submitted for the same role, but not everyone gets to audition.  In fact, less than 5% of the actors submitted will actually make it into the audition room. The casting director specifically called in your child from the headshot/resume or agent pitch– they truly want to see your child succeed!  That way, they can cast the role, get paid and move on from a successful casting session to the next one.  As for your child, this audition is an opportunity for she or he to do what they love–act. And the hope is, they will get a callback and book the job.
But as for the parent, you might be worried about getting to the audition (on time), about your child doing "it right," and about your child getting called back. Careful! As you know, children are like sponges: they pick up on every emotional nuance that you choose to express. Whatever you're feeling, they feel it (and act on it) twice as strongly. For this reason, always seek to find some fun in the hectic whirlwind of an audition. The more fun you have, the more fun your child has!
When you step into that audition room, smile at your child and tell 'em that it's time to have fun.  Your positivity will relax your child and ensure that she performs her best. Don't worry about your child actors getting a call back! Focusing on the outcome will distract your child's needed attention. You should both be focusing on this audition. Having fun right now! Not getting the job.
Your child's chances of booking a job will be higher if you don't focus on the outcome because he or she will perform better when he is relaxed and is focusing on the task at hand. This is twice as important at a callback. As you get closer and closer to getting the job, your mind needs to be further and further from "what might happen." You can't afford such distractions. Do what you love, and enjoy doing it right now!

Related posts: