Good Manners. A Must for Child Actors.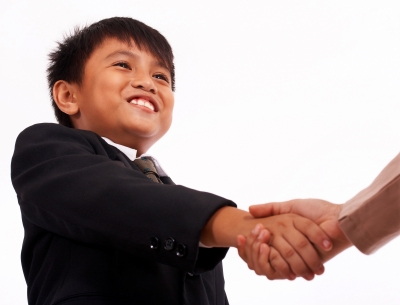 As your Child Actor is working around kids and adults in the entertainment industry, it's very important for your kid to have good manners. Obviously, having good manners makes your children easier to be around and even a joy to work with! When a child has good manners, everyone from the Director to the Production Assistant wants to work with the child. However, sometimes your little angel makes a remark to someone, and you can't believe it came out of his or her mouth! That wasn't your child, right?
Kids aren't always aware of what they are saying or the effects of their remarks. So here's the best rule to go by and remember: if what you say or do is unkind or contributes to another person's discomfort, know that it's bad manners! Help your child actors to remember that they should never give a remark that makes someone feel uncomfortable. They can ask themselves if they would feel uncomfortable if someone said the remark to them.
Of course, they're kids, and perfection is impossible! But if you practice with your children and positively work past their mistakes, they will get better and better at making lasting connections on set that will move their careers forward. Really, if your child seeks to make sure that everyone around them at auditions, meetings, and on the set is comfortable, that generosity will be remembered—possibly the next time a role for someone like your little one pops up!
I teach good manners at my studio because it works! After my students Showcase and land a top Talent Agent, they already know how to treat their co-workers, director, agent, and so forth. Please come to my acting studio in Los Angeles for a free class, so you can see for yourself!
Thanks for stopping by!
From your top Hollywood Acting Coach for Kids,
Ms. Mae
Visit www.321TalentShowcase.com to check out my Acting Studio in Los Angeles for Kids, Teens, and Young Adults!
Related posts: