What is an Ad Agency?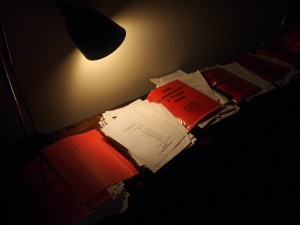 If you've ever asked yourself "What is an ad agency?" look no further! An ADVERTISING AGENCY creates advertising campaigns for clients and essentially manage all aspects of a client's advertising. They can also specialize in specific areas– such as interactive advertising– or they can be a full-service agency that creates advertising materials like brochures, catalogs, print modeling ads, direct mail, radio, TV Commercials and more. In radio or television commercials, ad agency collaborates with commercial directors on which actors or models to cast to best represent their product and pitch to the general public.
I can remember working on the set of a Marshall's Department Store (Now Macy's) commercial and after shooting most of the day, the Ad Agency had one of their copy writers change the script. When they handed me the new script, I asked the director if I could have a minute with in order so that I could learn the new lines. Always "expect the unexpected" in the entertainment industry. If you learn to "expect the unexpected" you will be able to keep a sense of humor and not get thrown off by sudden changes. So go with the flow!  When the rest of the cast and crew see how smoothly you take changes, it will only play in your favor.  Maybe you'll get to work with those people again!

Related posts: