What is "On Avail" or "Pinned"?
What is "On Avail" or "Pinned"?
Your agent just said to you " Your child is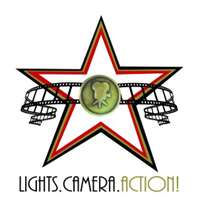 on avail!"  or  "Your child has been pinned!" Great!  Wait, what does that mean?
The term "On Avail" means that the production company wants to know if an actor is available to work on the day and time of the shoot.  If you tell the production company you are available, make sure you actually are available! It takes a lot of time and money to shoot. And you don't want to be the reason a production gets delayed.
Before hearing if your child is "on avail," you'll first get a call from your representation to check your child's availability.   This means the director, producer, production company, etc. are considering to hire your child!  This is great news!
Similar to being pinned, being on avail has no legal or contractual status, but it means you are one step closer to the role!
So keep up the good work!
Here is a list of other terms you should know!
Keeping your acting tools sharp in-between jobs is super important! A great acting school will move your career to the next level!
Related posts: