Appearing Confident: Stand Up Straight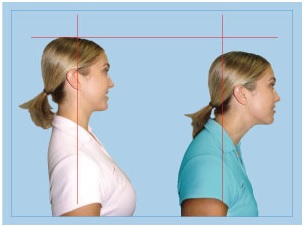 Regardless of whether or not nerves kick in, you or your child need to LOOK confident at all auditions.  Period. So stand up straight! Nothing makes you LOOK and actually feel more confident than good posture. Pull up your tummy muscles, breathe deep from your diaphragm and place your shoulders back. Give it a try RIGHT now. Can you feel the difference?
Compare the image to your left. Which person looks more confident?  Which person do you think an Agent or Director would want to work with or hire? At my acting school in Los Angeles for children, teens and young adults, I teach good posture because it works, and it's an easy way to LOOK confident. Did you know practicing good posture makes you feel better and is good for your health too!? When you are out and about look at your reflection in store windows. Be conscious of your good posture and you'll be focused to stand up straight in no time!

Related posts: