Is Hollywood Looking for your Child?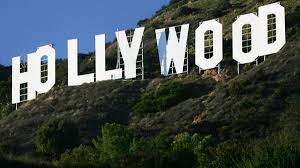 After working more than twenty years in the entertainment industry, I've met dozens of parents who ask themselves "Is Hollywood looking for my child?" Hollywood is looking for all types, shapes and sizes.  ANYONE can be marketed in Hollywood, it just depends what type they'll work the most at the beginning of their career.  Parents, please encourage your child to be original! 
Encourage their different interests and hobbies outside of acting– it will not only add to the quality of their acting resume, but engage agents and casting directors with conversation outside of the entertainment industry.
Casting directors watch auditions where a child has been so groomed by their acting coach, that the child's performance is stale and uninteresting.  Now, that's not to discourage coaching– the proper training and coaching is VERY important! That's why it is best to work with a coach who keep your child's characteristics in their character they are playing.  That's why the children who bring their own personality into an audition really shine in the audition room!  There is something more memorable about them.  This works particularly well with commercial interview auditions, when kids simply talk to the camera about their day or whatever other questions the casting director asks.
So then– "Is your child looking for Hollywood?"  While acting skills can increase public speaking abilities, and improve class presentations and social skills, choosing acting as your career is a different choice.  Parents, is your child begging you to act? Do they dream of being on television or film? Do they have any natural abilities? Then perhaps, their journey into Hollywood is the right way to go! If your child is more interested in physics, encourage them to be a scientist.  Or if they can't stop talking about animals, maybe recommend volunteering at a humane society or look into colleges with excellent veterinary programs.  The most important thing is to encourage them to pursue whatever they are passionate about.


Image Credit: veooz.com
Related posts: